Jij leert door te doen.
Ben jij een teamleider van de toekomst? 
Zó maken wij van jou een gewilde teamleider. 
Wij vinden dat je geboren wordt als teamleider. Dat zit in je of zit niet in je. Maar dat wil niet zeggen dat je geen coaching of begeleiding nodig hebt om de teamleider in jou volledig tot wasdom te laten komen. Daarom bieden wij een traineeship van twee jaar om jou als jonge, potentiële teamleider de kans te bieden om jezelf maximaal te ontwikkelen in ons werkveld. Spreekt onze way of life jou aan en ben jij een teamleider van de toekomst? Dan is dit traject pas het begin!
1. Schuilt er een teamleider in jou?
Om in aanmerking te komen voor ons traineeship 'Teamleiders van de Toekomst' willen we natuurlijk wel een aantal dingen van je weten. Ben je sociaal, doelgericht en desperate om door te leren? Heb je ervaring in de klantcontactbranche en ben je bij eerdere werkgevers actief geweest als coach, agent of in een andere adviserende rol? En krijg je bakken energie van het enthousiasmeren van teams om te strijden voor tevreden klanten? Wel, dan moesten we maar eens kennismaken!
2. Kan jouw carrière wel een boost gebruiken?
Ben je ambitieus en merk je dat je eigenlijk harder wil lopen dan jouw werkgever aankan? En zoek je wat meer dynamiek in je dagelijkse werkzaamheden? Een traineeship bij Teamleiders.nu betekent onderdeel zijn van een bloeiende organisatie waar continu mooie projecten worden gerealiseerd, waar je leert met en van je collega's en waar je jouw carrière en netwerk een raketlancering kunt geven.
3. Twee jaar lang werken en leren tegelijk!
MBO, Bachelor, Master, HBO, WO. We don't care. Dit vak leer je door te doen. Veel uitdagende opdrachten, lekker jobhoppen (maar dan goed voor je cv) en natuurlijk voortdurend intervisie met je mentor en directe collega's. Daarnaast geven we je een uitgebreide training bij aanvang van het traineeship en organiseren we verschillende, feestelijke terugkomdagen, waarbij we in een informele sfeer kunnen kletsen over jouw ervaringen.
4. Wij zorgen goed voor jou. 
Bij Teamleiders.nu bieden we mooie opdrachten bij mooie opdrachtgevers door het hele land. Daar hoort een prachtig salaris bij dat evenredig met je meegroeit. Maar dat is niet alles. Om ervoor te zorgen dat jij aan onze mobiliteitseisen voldoet, geven we je een een auto van de zaak. Tijdens het traineeship? Jazeker. Voor ons ben je al een volwaardig teamleider. Van de toekomst, maar daar investeren wij graag nu in.
5. Jij bent er helemaal klaar voor!
Na twee intensieve, maar onvergetelijke jaren ben je helemaal gepokt en gemazeld als teamleider. Wat dat betekent? Dat we je zonder enige twijfel koppelen aan de meest uitdagende opdrachten in een klantcontactomgeving. Krijg jij een unieke kans en ga je na het traineeship ergens anders aan de slag? Wij zeggen nooit 'vaarwel', maar altijd 'tot ziens'. Onze deuren staan altijd voor je open.
Ready to go?
Laten we snel kennismaken!
Ben je enthousiast, maar wil je graag eerst meer weten over ons traineeship? Neem gerust contact met ons op via info@teamleiders.nu of +31 (0)30 658 52 31.
Overtuigd en direct solliciteren om jouw plek veilig te stellen?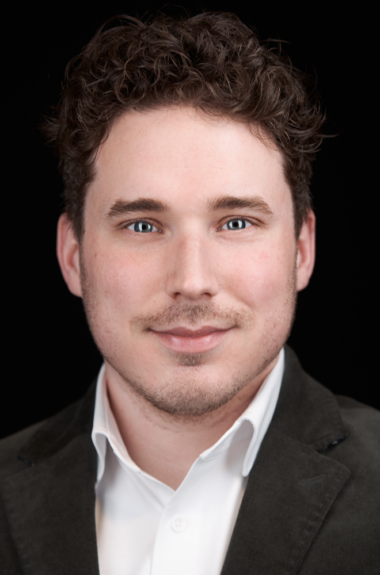 Ik kijk zelf ook graag naar het positieve: als je naar de zon draait, valt de schaduw achter je.